It amazes me when I see a link from an author to their book on Amazon without attaching a personal affiliate tag. Sure, sometimes it's hidden behind a shortened URL, but other times it is completely absent from the link. It's critical to understand one thing:
Amazon Affiliate tags allow you to earn a minimum of 4% on all sales of your book through that link. On a $10 book that is 40 cents. Sell multiple books per month through that link and it can become 6.5%. In the UK the rate starts at 5%.
If you are a self-publishing author, it's likely that a sale on Amazon is not generating as much revenue as a sale on the self-publisher's webpage, but buyers buy where they choose, and sometimes Amazon offers a better deal (in price or shipping). So, it's imperative you maximize your revenue while still offering the best options for your readers.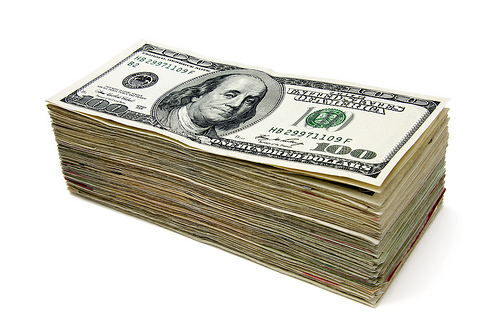 So how do I get started
Get a blog or website setup for your book. It's easy and can be free. You can setup a blog at Blogger.com or WordPress.com completely for free. You can get more instructions in an article on The Creative Penn, "How do I setup my own blog?". If you are more technical or want some more fine-tuned control, you can setup your own dedicated website on a shared hosting site like Dreamhost for less than $10 per month. Dreamhost offers a one-click WordPress blog install and even has web hosting coupon codes available to save you $50.
Getting your affiliate code
The next step is to get signed up for the affiliate program on Amazon, starting with the Amazon.com Affiliate Program website. The website will walk you through everything and provide you with a code that ends in -20 (for the US region). It will also unlock a status bar when you browse amazon that allows you to easily create a link to your book that includes your affiliate code. However, to maximize the benefit for your readers and for your revenue, you need to also setup your affiliate code from Amazon Canada Associates and Amazon UK Associates.
How do I get paid?
If you're located in the US, Amazon US will pay you via Direct Deposit or Amazon Gift Card. Canada and the UK will mail you a check once you have earned over $50 Canadian or £100 British Pounds. Be advised that you will need to provide your social security number to Amazon so they can provide payment to you.
What's the best way to 'sell' the book on your blog or website?
Put up a cover image of your book along with your title and a brief description. Create a dedicated page for purchasing the book. Provide links with current prices (and any coupon codes!) to numerous sites so your readers can shop at their preferred vendor. Make sure your links are built with your affiliate tag with the help of the affiliate websites so you can get your small percentage on the sale. Remember, if you only sell 1 book it won't matter, but selling 1000 will suddenly mean $65 or more in your pocket. Here's an example book purchase page on a dedicated website.
Why should I bother making an author or book blog?
Control your destiny, market your own book. It's critical that whether you self-publish or have the promotional arm of a publishing company that you contribute to the marketing efforts by making you and your book visible on the web. Allow readers to find your book, understand its contents, get a personal connection to you the author, and even preview the book through Google Book Search or BookBuzzr (more info on this in a later post). Anything you can to make your book more present on the web and you as an author more visible can only better your future as a writer and increase your book's sales.
Don't take my word for it, check out what The Creative Penn has to say in 10 reasons to blog.
Image photo credit of Amagill: Flickr, Creative Commons – Attribution.
Similar Posts: